Welcome to Year 3/4
Mr McEnroe, Miss Jones, Mrs Nicholson and Mrs Stride.
Our topic this half term is
Brave New World
English
Daily differentiated phonics, spelling and grammar sessions will take place. As will comprehension skill sessions.
Our group writing will be based on the story of El Dorado.
Through this story the children will plan, write and edit chracter descriptions, letters, diary extracts and short narratives. ​
Our author of the half term will be Dick King Smith.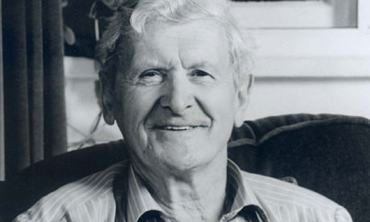 Maths
Class maths will be taught in separate year groups and this half term the children will focus on the following areas:
Year 3 - Data Handling
Year 4 - Coordinates and Translation
Children will also have daily differentiated group maths sessions with the following focus:
Place value
Addition and Subtraction
Problem Solving
Mental maths.
​History
The children will have the opportunity to become Time Detectives this term. They will be travelling back in time to using the story Stimulus El Dorado. Through this the children will find out about the discovery of the Americas.
Links to the National Curriculum:
A study of an aspect or theme in History that extends pupils' chronological knowledge beyond 1066 - The Age of Discovery.
They will explore all about The Mayans.
Conduct a non-European society that provides contrast with British History - Mayan civilisation c.AD900.
Geography
As part of the story stimulus, the children will be finding out about the journeys taken by various people to The Brave New World from Great Britain, Spain and Portugal.
They will also have a recap of the world's countries using maps and atlas'.
We will focus on Europe, North and South America.
Science
Science lessons will be taught in separate year groups. The children will focus on the follwoing areas this term:
Year 3 - Plants and Animals, including Humans.
Year 4 - Living Things and their Habitats and Animals, including Humans.
​Art and Design
As part of our topic we will be working creatively with a range of materials to make Mayan Masks and mosaic patterns.
​Computing
As part of computing the children will be learning what simple algorithms are how to create simple programmes..
In all curriculum areas, children wil be using the internet and technology safely, respectfully and responsibly.
RE
With Christmas being at the end of the term, we have decided to have a fully immersive topic of Christmas Around the World. The children will explore how Christmas is celebrated in different parts of the world and compare this to how we celebrate the festival.
French
The children will listen attentively to spoken language and show an understanding by joining in and responding. Simple conversational French will be taught alongside.
PE
Children will be taught PE in separate year groups this year and the focus will be:
Year 3 - Games (Thursdays) and Dance (Mondays).
Year 4 - Dance (Mondays) and Swimming (Thursday)
Children need their PE kit in on MONDAYS so that they are prepared for all sports activities during the week.
Music
Music will be led by our specialist music teacher Miss Harper and the children will begin learning singing games.
Miss Chamberlain is currently on maternity leave therefore Miss Jones has joined our team.